Hey everyone! Here it is, my review of Kat Von D's Esperanza palette. This is a limited edition palette exclusive at Sephora that released this month. It retails for $36.00.
Front View
Back View
Side View
Full View with the mirror
Okay, so first impression was definitely the packaging and the art on the cover. I love that part. Now, this palette is made of cardboard which apparently is different from Kat Von D's other palettes. I don't own any of her other palettes, so I can't really tell you. But it doesn't really matter to me, I like that it's compact enough to toss in my makeup bag and the magnet seems like it holds pretty well so it won't open easily and make a mess.
Swatches! Okay,  the top row includes 3 shades and 1 transformer shade. The transformer shade can be used on top of the other shades to create new colors. See below for examples.
Bottom row swatches.
If you guys notice, the matte shades are kind off chalky or powdery and the shimmery shadows are not quite as pigmented as I thought. It took several swatches to get the color above. I understand though that most of the colors are subtle because this is a spring palette. I had no trouble blending the colors together so that is huge plus.
Let's play with the transformer shades! I overlap the shades so you can see the transformation on the center.
Santeria + Dayglo
Placebo +Archangel
Dog Roses + Archangel
I really love how the transformation came out! Specially the third one.
Here it is on my face.
..and now, one from instagram!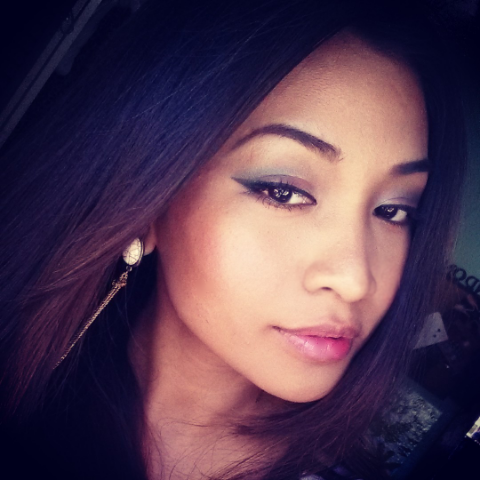 So all in all, I'm pretty happy with it besides the chalkiness of some of the shades. They still worked out in the end for me. I think what I like about it too is that it will go with a lot of skin tone because of the variety in colors. I hope you found that somewhat informative!
Thank you for reading!
Don't forget to:


Follow @4VanitysSake